Drift Blog
Welcome to the Drift Innovation blog, here you can stay up to date on all things going on with the brand and our partners.
Posted by Social Media on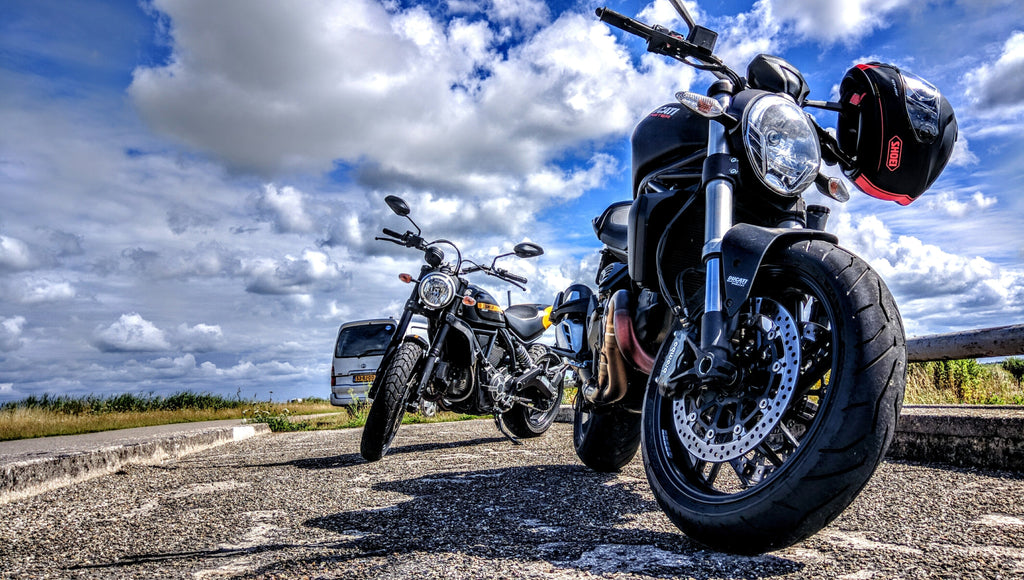 There is a lot of planning to be done for a long-distance motorcycle riding. You need to consider the condition of your motorcycle, supplies to be packed and where you are going to stop. But the area we want to focus on in this blog article is on the camera you are going to use to record your journey. After all, you don't just want any camera to capture your ride through the Needless Highway or the Pig Trail Scenic Byway, you want a high-quality dashcam. Yet, knowing which dash cam to buy is one of those unexpected problems people...
---
Posted by Social Media on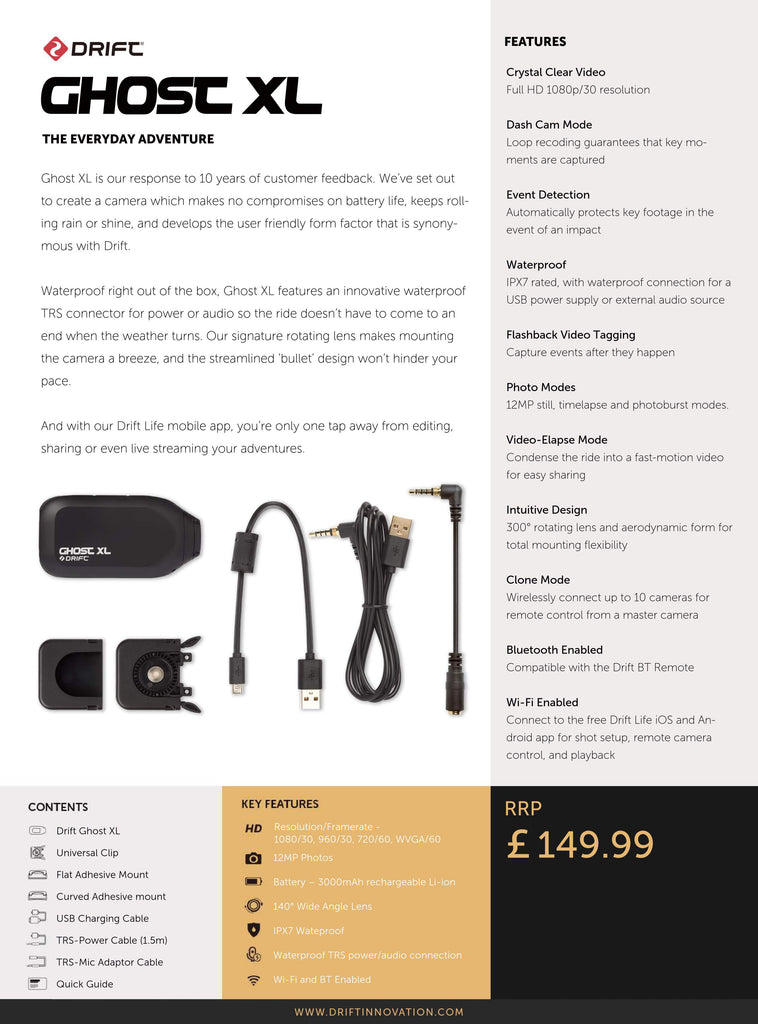 ---
Posted by Social Media on
  DRIFT INNOVATION LAUNCHES WATERPROOF GHOST XL BEST EVER BATTERY LIFE AND IPX7 WATERPROOFING TEAMED WITH DRIFT'S LEGENDARY FORM FACTOR MAKE THE GHOST XL OUR MOST VERSATILE CAMERA TO DATE. LONDON – July 2019: Drift Innovation (driftinnovation.com), celebrating 10 years  providing wearable cameras, launch the latest iteration of their acclaimed Ghost series in July 2019. Ghost XL, Drift's 12th Generation camera continues their mission to achieve class-leading battery life in an incredibly user friendly package, and adds an innovative all-new waterproof connection for power or external audio. Featuring Drift's signature aerodynamic form, Ghost XL is designed to capture the action...
Recent Articles
---
Categories